AJ managed to beat the following ailments while in hospital:
Double Lung Transplant
Pulmonary Hyper Tension
Pulmonary Vein Stenosis
Hole in heart
Post Transplant Lymphoproliferative Disease
Transplant Rejection (twice)
Unfortunately hiding away was something called Hemophagocytic Lymphohistiocytosis which has only been recorded twice in lung transplant patients and this is believed to be what eventually was too much for him.
Read More about Hospital
Clown Doctors
While AJ spent A LOT of time in hospital, there were some fun times, in particular when the Clown Doctors did their ward round.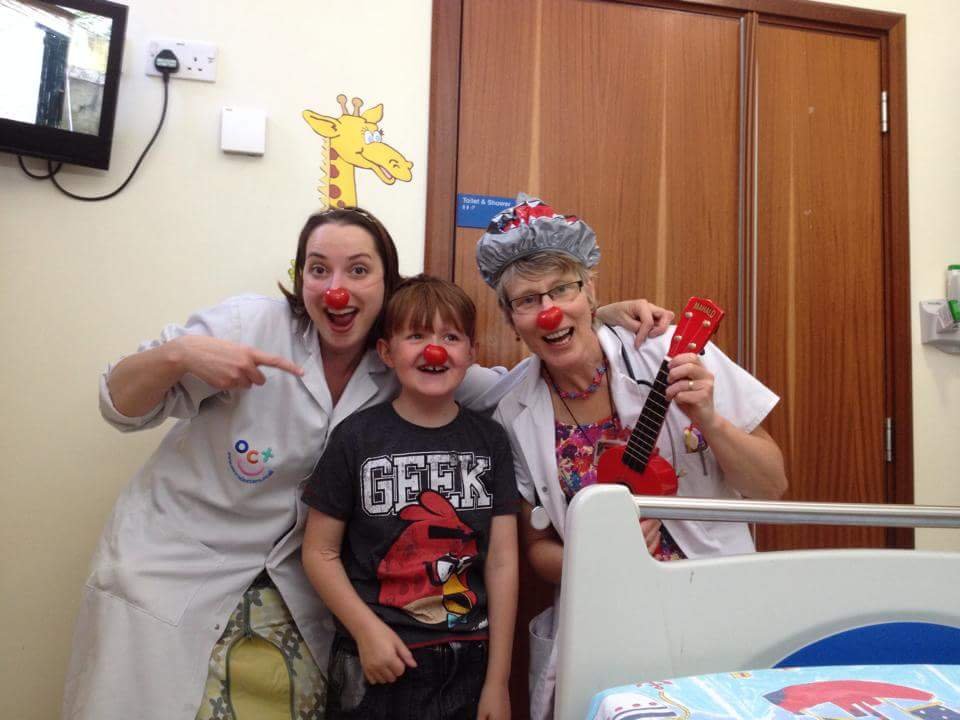 Super Heros
One day in the hospital even Capt called in to get some advice on how to be brave and courageous.  Unfortunately AJ would never admit to having these traits so he just got tips on how to beat baddies instead.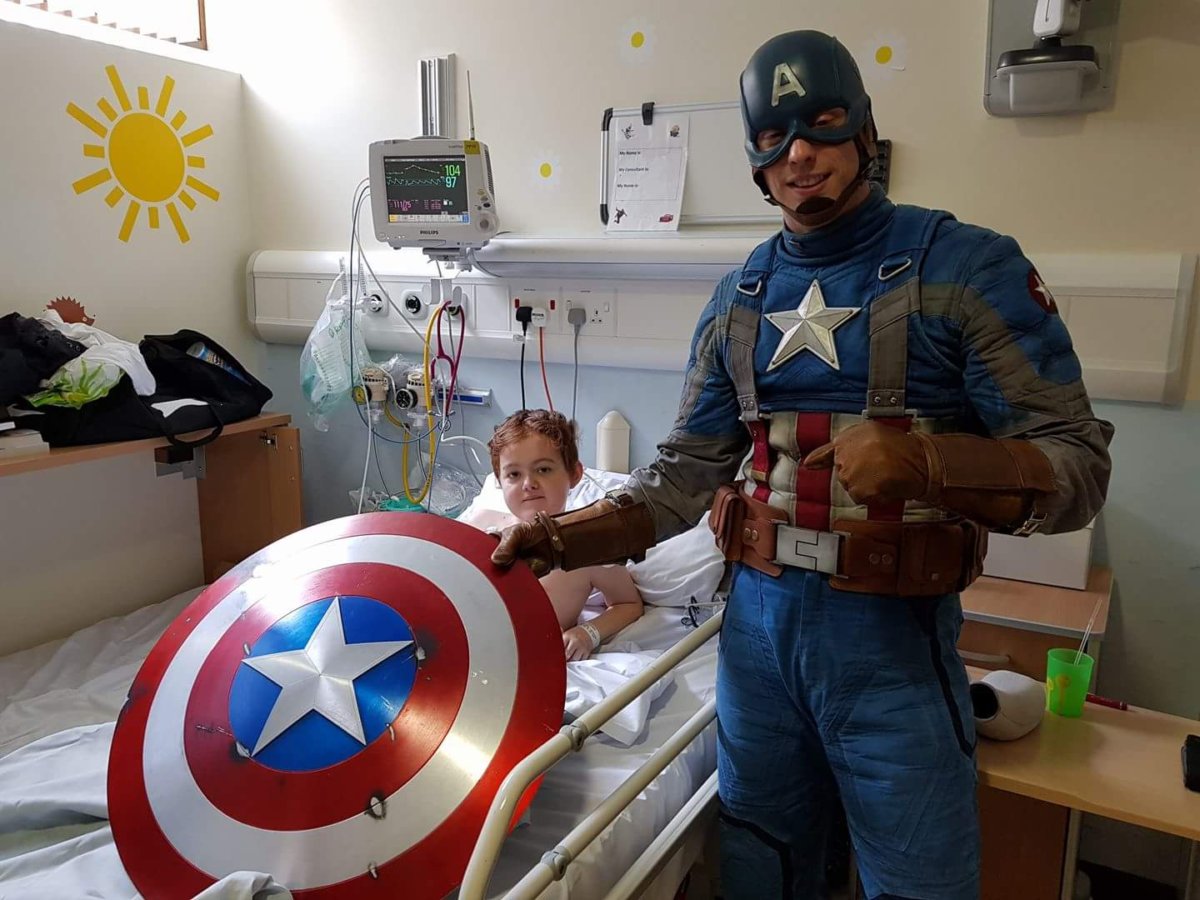 More about hospital
There are more articles and posts about our time in hospital on the following link: